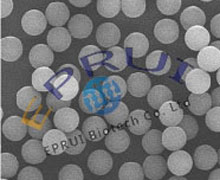 What is PMMA?
Poly(methyl methacrylate) (PMMA) is a transparent thermoplastic, often used as a light or shatter-resistant alternative to glass. It is sometimes called acrylic glass. Chemically, it is the synthetic polymer of methyl methacrylate.
PMMA is an economical alternative to polycarbonate (PC) when extreme strength is not necessary. Additionally, PMMA does not contain the potentially harmful bisphenol-A subunits found in polycarbonate. It is often preferred because of its moderate properties, easy handling and processing, and low cost, but behaves in a brittle manner when loaded, especially under an impact force, and is more prone to scratching compared to conventional inorganic glass.
Applications
PMMA as light diffusion agent used in astigmatic shade,LCD light diffusing plate,film,LED light diffusing lampshade.
PMMA as matting agent for plastic film, sheet metal and paint.
PMMA as anti-inhibitors for sheet metal.
As anti-adhesive agent for plastic film [opening agent].
PMMA microspheres as cosmetic additives to improve light-scattering properties, smearing sense, and smoothness.
PMMA microspheres used in cosmetic surgery are injected under the skin to reduce wrinkles or scars permanently.e.x.Artecoll filler.
Used as paint,rubber additives in order to improve abrasion resistance, water resistance.
Used as modified plastics additives.
Used as ceramic porogen to lower density, specific heat and thermal conductivity.
EPRUI can supply PMMA microspheres with uniform particle size(C.V.<3.5%),high purity, good thermal resistance,cold resistance, and chemical stability.
Features
| | |
| --- | --- |
| Product Name | Monodisperse PMMA Microspheres |
| Microsphere Composition | Polymethylmethacrylate |
| C.V. | <3.5% |
| Form | Aqueous dispersion or white powder |
| Morphology | Spherical |
| Density | 1.2g/ml |
| Refractive Index | 1.49 |
| Normal Diameter can supply | 1,2,3,4,5,6,7,8,9,10,15,20,25,30,40,50um; <1um can also be customized if needed. |
| Hazards | Harmless use and normal precautions |
| Storage | The unit is stored at 4℃ in refrigerator. The vial should be sealed tightly. Once the cap has been removed, be careful in order to prevent contamination. |